The Governing Body
The Governing Body offers a range of services and also liaises with other national and international organisations on behalf of its members. It acts as a lynchpin for developing coaches in compliance with current good coaching practices and advances/developments in sports science and also provides a structure for developing Officials from National to International status.
The Sports Council for Wales (SCW) fully supports the aims of the Welsh Karate Governing Body Ltd and emphasises the necessity for all local authorities, education establishments and sports centres to check the credentials of any Karate coaches currently using their facilities.
Affiliation
It is recommended that all karate coaches in Wales should be registered with the WKGB Ltd and hold coaching qualifications accredited by them.
Services offered include:
Full-time manned office
Technical back up
WKGB Ltd Licence including member-to-member insurance
Public indemnity insurance
National Squad sessions
National Squad residential training camps
Sports Council recognised National Coaching Qualifications
Access to WKGB/BKF/EKF/WKF referee & judges qualifications
Access to WKGB/BKF/EKF/WKF international competitions
First aid courses
Sport Coach UK Courses
DBS checks
Access to Sports Council grants
Karate credibility
Online presence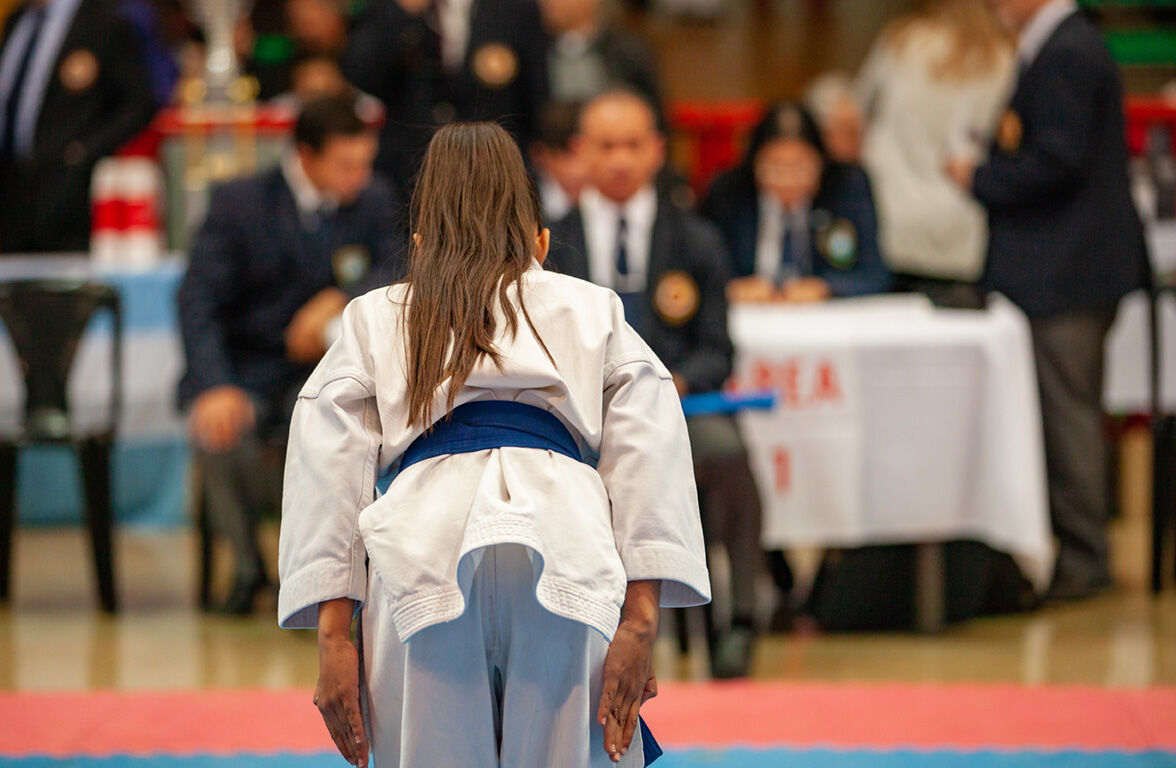 Does the WKGB offer anything else?
The Welsh Karate Governing Body places great emphasis on the professional training of its officials. The WKGB Ltd Chief Referee and Examiner are a World Karate Federation-qualified International Referee.
WKGB Referee & Judges courses are held on a regular basis together with rules seminars and courses to obtain Competition Coach Licences awards.
Full theory and practical examination courses are used for qualifying and upgrading existing National officials and Table officials, the practical part of the course is held at the Welsh Karate Governing Body Ltd National Championships. The Chief Referee is committed to developing the training of officials to the Welsh, British, European and eventually World levels.
Requirements for WKGB National Officials
Minimum age of 21 years for National Judge
Minimum rank for National Judge is 1st Dan
Minimum age of 25 years for National Referee
Minimum rank of 2nd Dan for European Judge
Minimum age of 28 years for European Judge
How do I find out more about Karate?
Use our karate-finder page to find a dojo and training times near you.
You're welcome to contact us and enquire about anything you've read on this site or about karate, generally.
Cookies
We use them to help analyse our traffic. By using this site you accept our use of cookies.